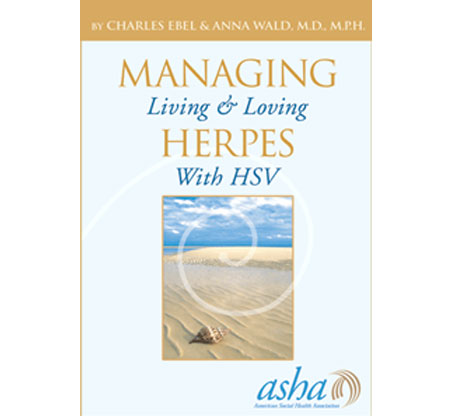 Managing Herpes: Living & Loving with HSV (Download)
Managing Herpes: Living & Loving with HSV, by Charles Ebel and Anna Wald, M.D., M.P.H., is an essential resource for anyone looking for more information on herpes. An estimated one million people in the U.S. are infected each year with genital herpes. Though most are initially unaware of the infection, those diagnosed may face difficult questions about how they acquired herpes and how to manage it. Managing Herpes provides a balanced perspective on medical and emotional issues. Downloadable PDF only
Click here to view/download a preview of Managing Herpes, including the table of contents and first chapter.
Product Description
Topics include:
Recurrences
Treatment options
Transmission
Pregnancy
Telling your partner
Impact on sexuality
Long-term relationships
Vaccine research
. . . and much more. Includes a glossary, resource list, bibliography, and further reading list. Managing Herpes is also available for Amazon Kindle and Barnes and Noble's Nook.