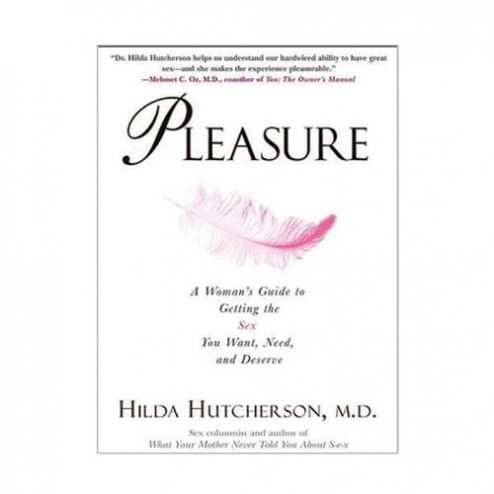 Pleasure: A Woman's Guide to Getting the Sex You Want, Need and Deserve
Written in the tone of a supportive and savvy friend who just happens to be a top sex expert, and featuring fifty revealing illustrations, Pleasure explores redefining pleasure: why the quest for female orgasms is overhyped and how to relax and truly enjoy sex.
Out of stock
Product Description
Topics addressed in Pleasure include:
Discovering the female body's pleasure zones
Communicating with a partner about what feels good (and what doesn't)
Exercising and eating to improve your sex life
Sex positions 101 . . . and 201
A lifetime of pleasure: sex after pregnancy, after fifty, and more.
Author Hilda Hutcherson, MD, is a co-director of the New York Center for Women‰'s Sexual Health at Columbia Presbyterian Medical Center, an assistant professor of Obstetrics and Gynecology at Columbia University‰'s College of Physicians and Surgeons, and Associate Dean for Diversity and Minority Affairs at Columbia University‰'s College of Physicians and Surgeons. Dr. Hutcherson has practiced gynecology for more than twenty years and has been featured in print and electronic media including ‰Oprah,‰ Cosmopolitan, Ebony, Fitness, and Health among others. She is a regular contributor to Essence magazine.