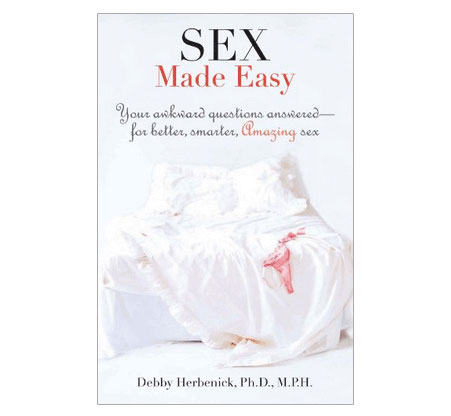 Sex Made Easy: Your Awkward Questions Answered-For Better, Smarter, Amazing Sex
Sex Made Easy provides simple and frank answers to all "what to do if" situations: everything from orgasms and erections to vibrators and fantasies. Author Debby Herbenick gives readers the knowledge, skills and confidence they need for a sex life that's more satisfying (and easier) than ever.
Out of stock
Product Description
Sex Made Easy is a direct and no-nonsense guide that confronts those difficult problems that often arise‰—things that women are often too embarrassed to talk about. Debby Herbenick is a sex researcher and educator at the Kinsey Institute and Indiana University, and has conducted one of the largest national surveys on sexual behavior. After hearing from thousands of people regarding their sex questions and concerns, she knows exactly what people are most curious about.