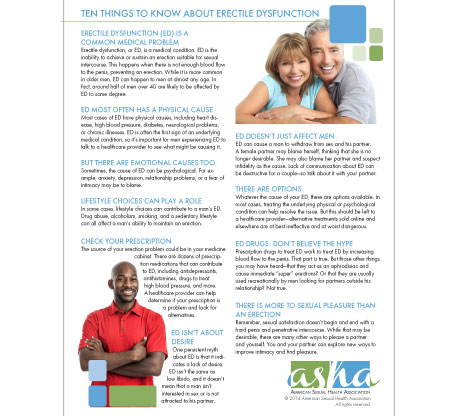 Ten Things to Know About Erectile Dysfunction
Note: This product is sold as a PDF download.
While erectile dysfunction (ED) is common, it's also frequently misunderstood. While more common as men get older, ED is a medical condition that can affect men of any age. Learn the basics about ED—from causes, to treatment options, and relationship issues—with this brief fact sheet.