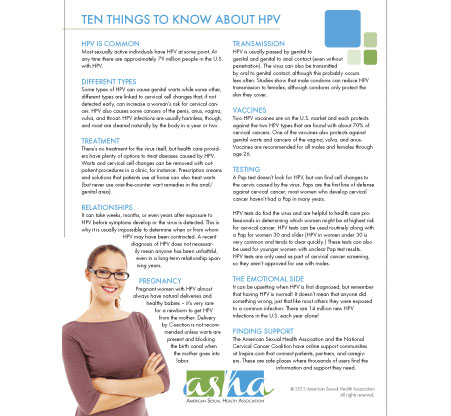 Ten Things to Know About HPV
NOTE: This product is sold as a PDF download.
ASHA's one-page fact sheet includes ten essential things to know about human papillomavirus (HPV). The fact sheet covers the basics of different HPV types, testing and treatment, managing HPV in relationships, concerns during pregnancy, and HPV vaccines. Can be printed or read online to access links to more information.