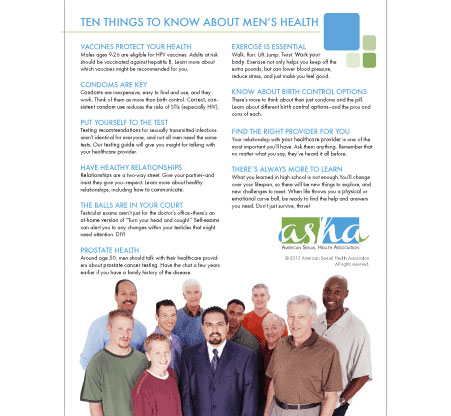 Ten Things to Know About Men's Health
NOTE: This product is sold as a PDF download.
ASHA's one-page fact sheet includes ten essential things to know about men's health, with a special focus on sexual health. From condoms to contraceptives, to prostate health and essential exercise, this brief but informative sheet serves as a guide for men and their special health needs. Can be printed or read online to access links to more information at www.ashasexualhealth.org.