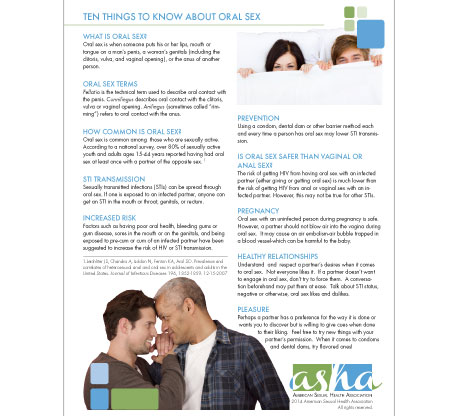 Ten Things to Know About Oral Sex
Note: This product is sold as a PDF download.
Oral sex is common among sexually active adults. According to a national survey conducted from June 2006 through December 2008, over 80% of sexually active youth and adults ages 15-44 years reported having had oral sex at least once with a partner of the opposite sex. As with other types of sexual activity, oral sex carries the risk of STIs. Ten Things to Know about Oral Sex covers the risk, discusses prevention, and relationships.