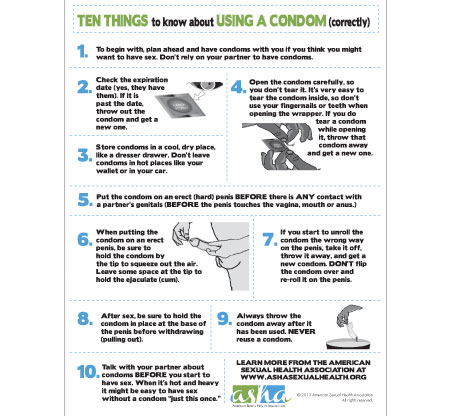 Ten Things to Know About Using a Condom (Correctly)
NOTE: This product is sold as a PDF download.
If used regularly and correctly, male condoms should prevent pregnancy 97% of the time. Actual rates of effectiveness among users, though, is only 80 – 90%. Much of the gap is a result of user error. This easy to read fact sheet highlights 10 basic facts about correct male condom use, identifying common errors and problems and offering tips on correct condom use. This product is also available in Spanish.