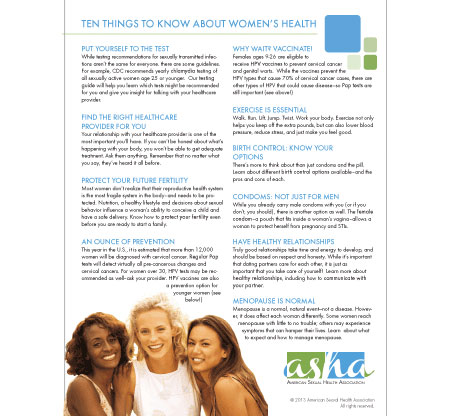 Ten Things to Know about Women's Health
NOTE: This product is sold as a PDF download.
A short, simple fact sheet highlighting ten essential women's health issues, with a special focus on sexual health. From the importance of regular Pap testing and the role of HPV vaccines for cervical cancer prevention, to contraception and STI prevention (including the female condom), 10 Things to know about Women's Health is an excellent introduction to the topics. Can be printed or viewed online to access links to further information at www.ashasexualhealth.org.